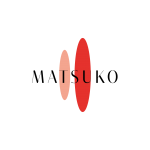 Website MATSUKO s.r.o.
In MATSUKO we make holographic communication possible.
SUMMARY
Collaborate with the production team and assess quality through manual and automated testing of 3D software.
STARTING DATE
As soon as possible, upon agreement
SALARY
Starting at 2.000,- EUR per month, final salary depends on your skills and expertise
RESPONSIBILITIES
Develop effective test strategies, test cases and test plans.
Develop, plan and execute manual and automated software tests.
Evaluate product code according to specifications.
Identify and report bugs and errors, assess risks.
Help troubleshoot issues, on both software and hardware level.
Update overall documentation.
KEY REQUIREMENTS
5+ years experience in a Quality Assurance Tester role in 3D software development.
Proven track record of above mentioned responsibilities.
Scripting skills in bash, python and C#.
Experienced with iOS, Unity, Linux, Kubernetes/Docker.
Excellent knowledge of software testing methodologies & practices.
Experienced with XR hardware is a plus.
University degree in Computer Science/ Information Systems.
PERSONALITY TRAITS
Outstanding attention to detail.
Analytical mind, structural thinker.
Organizational skills, self-driven attitude.
Ability to triage problems, prioritize accordingly, and propose a solution.
APPLY
Send your CV and TOP 5 projects you have worked on stating your key responsibilities to office@matsuko.com