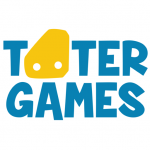 Website Tater Games
Overview
We are looking for a 2D Game Artist to join our team. Your main focus will be production assets for our games, but will also need to be a generalist in the sense that you should be able to independently design, execute and make your assets work in our games. You will be surrounded by people who will help you become a better game developer each day, inspire you and push you to become a stronger artist.
Responsibilities
Create beautiful animals, characters, buildings and environments
Accurately estimate work time and deliver assets quickly and efficiently
Maintain and elevate the visual style, design and overall look of our games
Develop and create visual UI solutions, clear menus and VFX
You may also be asked to:
Develop visual concepts and ideas for future titles
Involve yourself with the look and feel of projects which may include animation, illustration and marketing art
Requirements
Ability to create a variety of cartoon art styles, with a passion for quirky, stylized art design
Capable of independently creating 2D art from concept sketching to final renderings/tweaks and exporting them to the game engine (Unity)
Proven experience with User Interface design
Proven experience with Adobe Photoshop or similar industry standard paint studio
Demonstrate pride and responsibility in your work when given the freedom to work independently
Experience with Blender 3D modelling is a plus.
Salary: 1500 – 2500 € (Based on Experience)
About Tater Games
Tater Games aims to entertain millions of people for years all around the globe. We believe the best people make the best games, and that's who we're looking for. If you love games, possess the skill needed to craft them, and you're looking for a job that provides ownership and independence, you're in the right place.