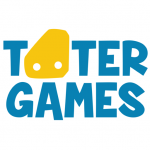 Website Tater Games
Overview
At Tater Games, Unity programmers are gameplay masters. With constant development of both live games and prototypes, game programmers have a ton of responsibilities here, and we're looking for the best of the best, the type of programmers that we can build entire game teams around.
About the role
We are looking for an experienced Unity Programmer who is self-motivated, goal-oriented and a strong team player. You take pride in your work, and know what it means to take responsibility and deliver quality focused products. You enjoy working in a dynamic and agile environment.
We offer you a chance to join a team of professionals, where we believe that talent feeds talent. We do everything we can to reduce bureaucracy so you can focus on what you do best, making games. The best results require collaboration and you know how to work with a team. All of us have a genuine chance to contribute to the final product. We believe in each other's skills and value each other's work.
Responsibilities
Implement various gameplay features based on game design
Accurately estimate work time and deliver features quickly and efficiently
Write robust code and design architecture to last for years
Independently create complete solutions from scratch
Work as part of a team, but with plenty of opportunity to take responsibility on an individual level
Requirements
Wide understanding of different game programming areas (Gameplay, Graphics, AI, Physics…)
Independently work with Unity using industry standard practices
Professional experience using C# within Unity3D (at least 2 years)
Passion for games
Understanding/experience with any of the following is a plus: UI/UX development, Unity editor extensions
Salary: 2000 – 3000 € (Based on Experience)
About Tater Games
Tater Games aims to entertain millions of people for years all around the globe. We believe the best people make the best games, and that's who we're looking for. If you love games, possess the skill needed to craft them, and you're looking for a job that provides ownership and independence, you're in the right place.