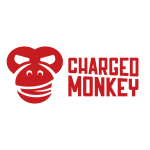 Website Charged Monkey
Game designer at Charged Monkey
Help us design and deliver a new type of a builder game! Are you an experienced and passionate mobile free-to-play game designer? Do you want to level up and join a great team to work with? Here comes your opportunity!
  
XP and special abilities required to join the mission:
did you (co-)design and launch several mftp games before?
did you design a ftp game economy from scratch yourself?
did you design and deliver an MVP feature set before?
do you love to work with numbers and know how to read data, KPIs and funnels?
do you know how to iterate FTUE, run A/B tests and improve monetization?
do you work with Unity 3D?
do you love mftp games?
can you take ownership and deliver?
are you able to raise the red flag if there's a problem?
 
This is your future role:
lead the design of a new type of a builder game
design game feature set and game economy
take the game through the soft launch iterations to global launch
ship a great game with a fast-moving, skilled team
Enlist with us and collect the rewards:
starting monthly salary 3000+ EUR (based on your XP)
success fee based on game performance
stock option plan
work in Prague or Bratislava or remotely
Who we are:
We are a strong team of 10 very experienced developers based in Prague and Bratislava ready for action. Are you? Please get in touch if you accept the challenge!